DTC Data on The Metrics That Matter Most
Ecommerce data, all the ecommerce data &

nothing but ecommerce data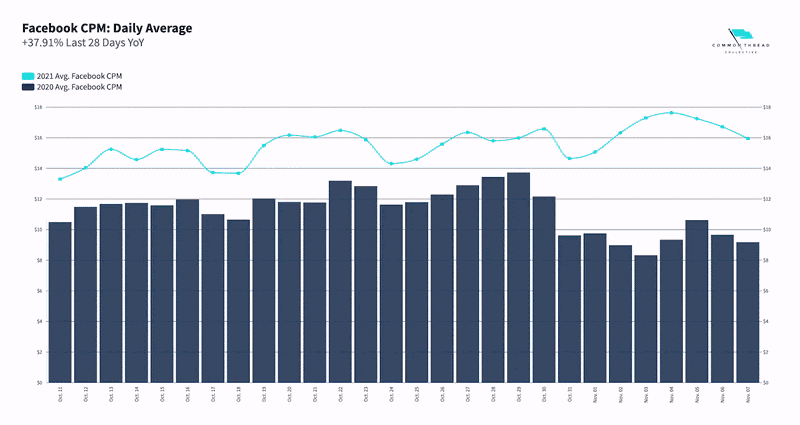 Every week, we'll send you year-over-year and month-over-month metrics comparing the last 28 days across …
Facebook Spend
Facebook CPM
Facebook Revenue
Facebook CVR
Facebook ROAS
MER: Rev. ÷ Spend
Google CPC
Google ROAS
Don't miss out. Stay in the know. Impress your friends and colleagues. Grow your business with confidence.
Why? Because the only way to build a reliable strategy is on a solid foundation of industry-wide benchmarks.
In a post-iOS-14 world, where can you turn for reliable guidance on the state of DTC ecommerce?
You start with the largest publicly available ecommerce dataset, drawn from ~200 businesses totaling $5B+ in revenue.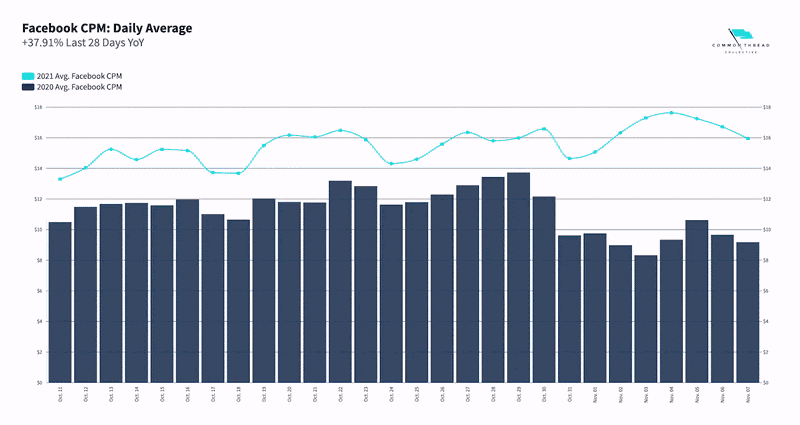 Get weekly updates straight to your inbox!